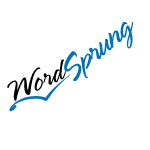 Your time is valuable and time spent maintaining your WordPress website takes away from the time you could be doing what your really love.  Allow us to take charge of your WordPress maintenance tasks and sleep well knowing that your WordPress based website is in good hands.
Watershed Studio's WordSprung service offers the following WordPress maintenance services and packages:
Please check out the WordPress Maintenance Package Comparison Chart to see the differences.
If you have any questions regarding the WordPress Maintenance Packages, please contact us today.