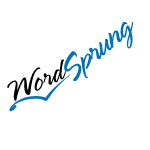 When all you need is a basic, "out of the box", installation of WordPress on your own server, Watershed Studio's WordSprung Basic WordPress Installation is for you.
Once ordered we will contact you to obtain your control panel & FTP information and will schedule your installation.
If you have any questions, please contact us.
$49.99
[EJUNKIE_ADD2CART item="wsp-install-basic"]
Note: all web servers must be LAMP (Linux, Apache, MySQL & PHP 5) based. For hosting recommendations, see our resources page.
[EJUNKIE_VIEWCART]