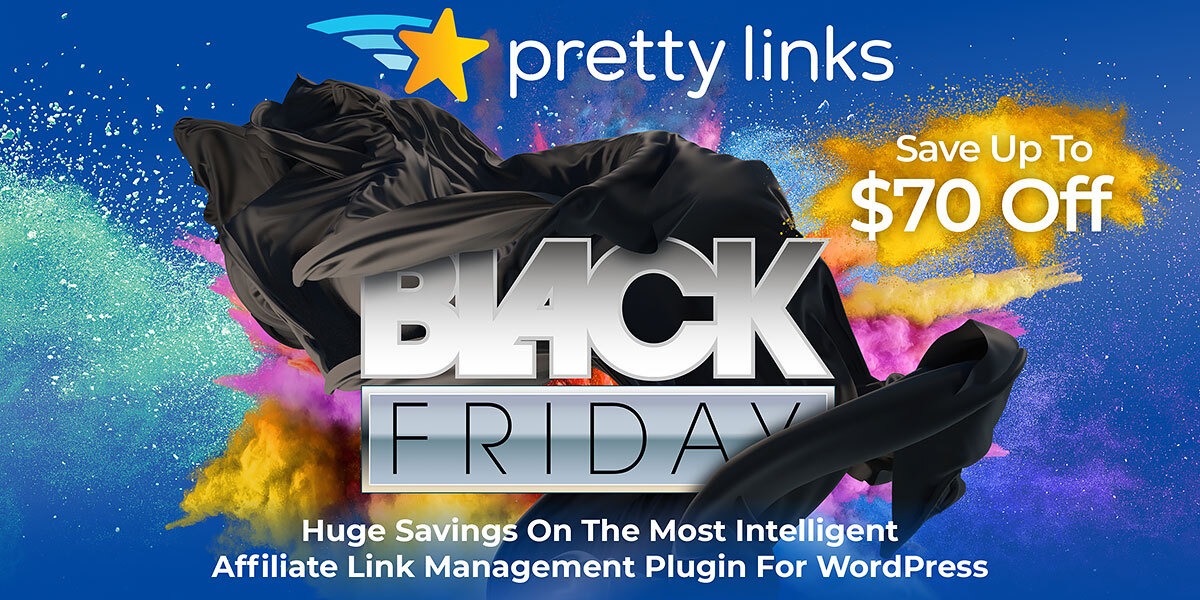 Now through Black Friday, the "Pretty Links" (affiliate link) Premium WordPress plugin is up to $70 dollars off!!!
Make Money from Your Content
Pretty Links is a premium WordPress plugin that makes it easy to shorten, cloak, share, and track links on your site. Get all-in-one features like link customization, automation, redirection, affiliate link management, QR code generation, and more.
Whether you're a social media influencer, a blogger, or an affiliate marketer, Pretty Links will help boost your brand and increase clicks on your website!