by Chris Vanasdalan
A little time investment goes a long way with social media, and it's something customers are starting to expect. Facebook and Twitter accounts are some of the first places potential customers check when shopping for deals, checking store hours, and looking for coupons and special offers.
Hopefully by now you've already created a Facebook fan page for your business and are actively engaging customers on Twitter. If not, take the time to set up your accounts today. It may seem overwhelming, but here are 6 simple tips to help you connect with your customers in a way that won't eat up all of your time.
Schedule Status Updates
One of the complaints I hear from business owners struggling with social media is that they just don't have time to update and monitor different accounts. That used to be a valid argument, but now there are plenty of tools out there that make consolidating social media accounts much easier. Websites like Hootsuite and Tweetdeck let you integrate all your accounts: Twitter, Facebook, LinkedIn, Myspace, Foursquare and even WordPress. That way you can create a single update and post it to a variety of platforms at once.
These sites also have a schedule feature so you can program when you want your updates to go out. If you're a restaurant owner you can update the lunch and dinner specials in the morning and schedule the updates to go out before the rush starts. Set it and forget it. Put aside an hour or two on Monday and you can schedule updates for the rest of the week or even the whole month.
Direct Visitors to a Facebook Landing Page
Using a landing page is an easy way to increase your following on Facebook. It's a simple concept but surprisingly few businesses actually do it. A landing page will automatically direct visitors to a place you want them to go. It's a page where you can explain the benefits of your service, promote special offers and make a pitch to convince visitors to "like" your business page. It's a mini call to action. Explain how your service or product will improve their lives. Focus on what you can do for them. Otherwise they're just landing on your main page and might not be convinced enough to commit to "liking" you.
Setting up a landing page is simple and it only takes a few minutes to tweek your settings. Here's a link to a step-by-step guide that can walk you through it (via Mashable).
Start a discussion on Facebook
One of the biggest keys to selling is knowing what your customers want. Sometimes the easiest way to find out is by simply asking them. Facebook fan pages have a tab dedicated to discussions. You can ask your customers what they want you to offer, what they like about your business or just get general feedback. Customers love being able to offer input, you just have to ask for it. Just make sure you're addressing their concerns. Jump in the conversation and respond to what they have to say. It lets your customers know you're listening and value their feedback. That's how you create customers for life.
Connect With Your Best Customers
Keep an eye on who's talking about your business. Reach out to those people and connect with them on different networks. Encourage you biggest fans by interacting and responding to their comments and they'll do your advertising for you. The best marketing you could ever hope for is word-of mouth. People trust the recommendations of their friends. By encouraging your biggest fans you'll be cultivating an organic relationship that will lead to more positive exposure and new customers.
Empower Employees To Promote Your Brand
A lot of companies don't want employees engaging in social media during the day. These companies usually try to clamp down and control the message, but let's face it, that's a short-sighted policy. Your customers are going to talk about you on social media whether you like it or not. Let your employees engage them and address their concerns as they come up. Everyone is impressed by great customer service, and keeping an eye on what your clients are saying about you is one of the easiest ways to give it to them.
Give employees the freedom to promote your brand. It lets them know you trust and respect them to represent you well. It also keeps them engaged with customers and shows a much more personal side of the business. Everyone like doing business with a real person.
Create Twitter Hashtags
Twitter hashtags are labels that let users search for a specific keyword, and brings up a list of everyone who's tweeting about it. For example, Users tweeting about the Miss America pageant included the hashtag #MissAmerica in their tweets. For the Golden Globes it was #GoldenGlobes. By including these hashtags someone watching could click the hashtag and find a stream of all the tweets that include it. That lets them respond to people across the country and all over the world, even if they've never interacted before.
Using hashtags can be good for your business too. If you're running a special you can develop a hashtag for your followers to include in their tweets. If you run a coffee shop it might be something like "#halfpricejava." By clicking the hashtag anyone can see what your customers are saying about your brand or product. (It might read: "Just got a great cup of Joe for 50% off at XYZ Coffee Shop. #halfpricejava") That's free advertising.
Try incorporating some of these techniques into your company's social media strategy. You'll encourage genuine interaction with your customers and hopefully pick up some new ones along the way.
What did I leave out? Are there any tips you use to simplify your social media strategy? Share them in the comments section below.
---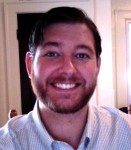 Chris Vanasdalan is a freelance writer with more than a decade of professional writing and reporting under his belt, having written for various newspaper, radio and television outlets in central PA, Pittsburgh and Indianapolis. Currently he's the owner of Write Now Indy, offering copywriting, social media help, PR services, media training and photography.
In his spare time he's a husband, a referee with USA Hockey, an environmental advocate and political junkie.
You can follow him on Twitter @WriteNowIndy and connect with him on Facebook.
Website: www.writenowindy.com
Blog: www.writenowindy.com/blog